We've all been there, wanting to make a fashion statement without emptying our wallets. As someone who understands the importance of finding affordable statement pieces that can elevate your wardrobe without breaking the bank, I know how daunting it can be. But don't worry, you're not alone in this struggle, and I'm here to help.
In this post we will explore affordable options to let you express your unique flair and look confident, proving that you don't need to spend a fortune to look fantastic. I've made a list of six statement pieces, each under 50 dollars, that will elevate your wardrobe and highlight your unique personal style. So, whether you're a student, a young professional, or just someone conscious of their spending, get ready to be inspired by wallet-friendly fashion that doesn't compromise style. These are of course, in no particular order.
Statement sneakers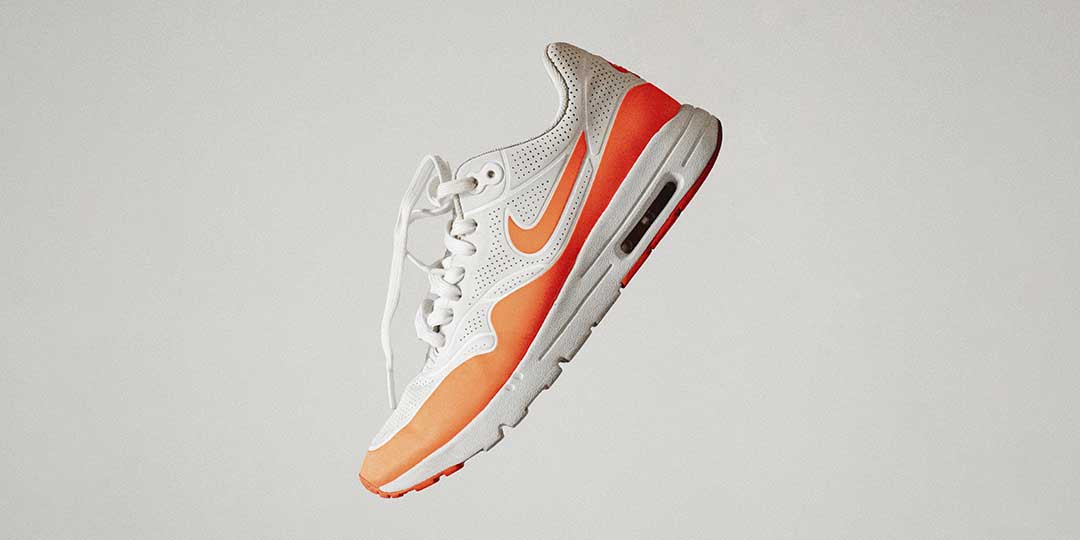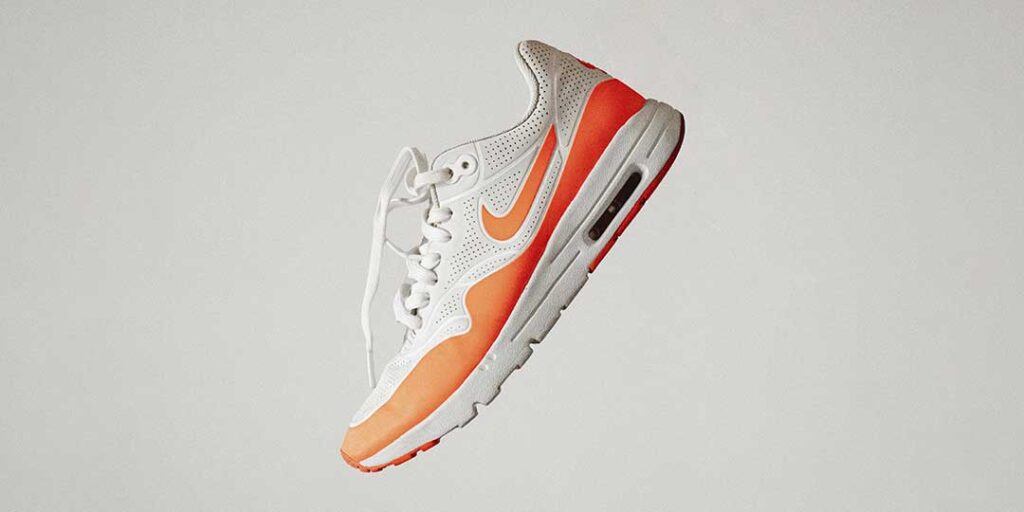 It is said that shoes are 80% of your outfit, and while I don't agree with that, I don't disagree with that statement either. And I've got to say, sneakers are an amazing fashion statement for a young man. They've got style, versatility, and practicality all wrapped up in one neat package. With so many options out there, you can express yourself and let your unique personality shine.
Plus, they keep up with all the latest trends, so you'll always look fresh and on-point. Sneakers can even help you connect with others who share your love for fashion or sneaker culture. Best of all, they're perfect for both casual and smart-casual settings, just mix and match them with your favorite outfits. Trust me, you'll love how comfortable and fashionable sneakers can be; that's why they're a must-have for any wardrobe!
A Pair of Sunglasses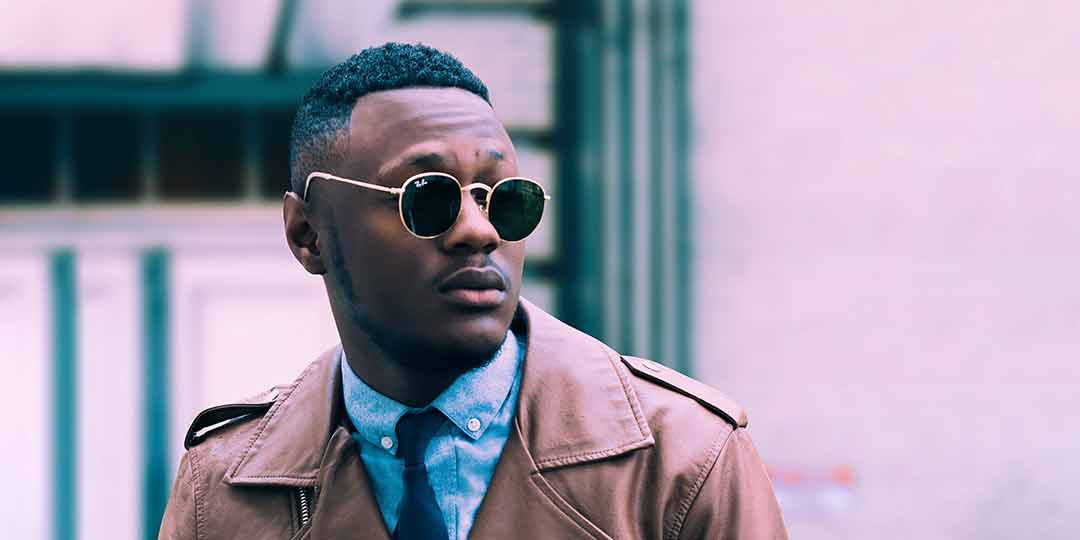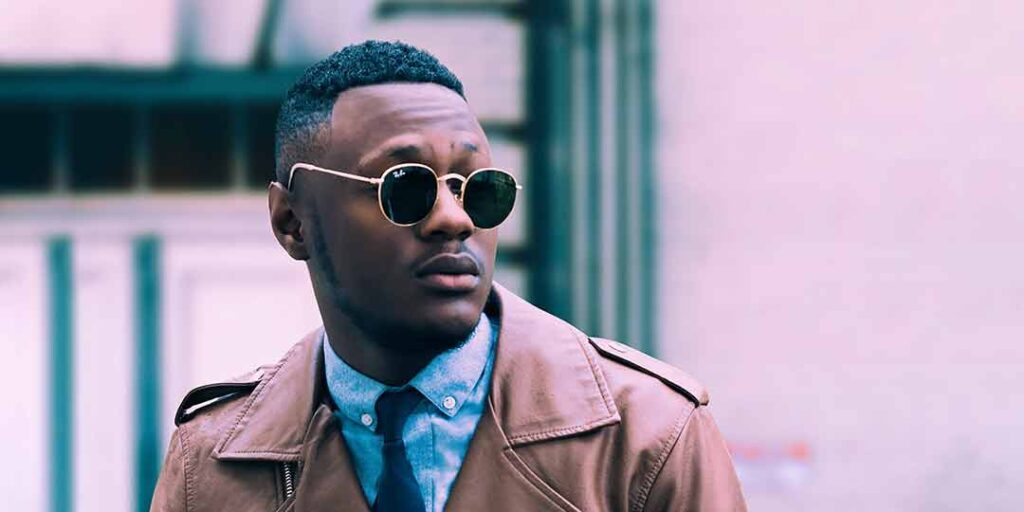 The right pair of Sunglasses are such an awesome fashion statement piece. They're not just about protecting your eyes from the sun, they can elevate your style game too. With countless shapes, colors, and designs available, there's a perfect pair of shades out there to complement your unique personality and make you stand out. Plus, sunglasses have this magical ability to instantly amp up your look and add a touch of sophistication or mystery.
Do you know what's great about them? They work with almost any outfit, whether you're dressing up or keeping it casual. And the best part? Sunglasses can also make you feel more confident and stylish while you're out and about.
And you can have such great finds on a tight budget too, there are plenty of reputable brands with a pair of sunglasses with excellent build quality and materials under 50 dollars, you can also find some stand-out pieces on amazon and Walmart. Just make sure to find out what type of sunglasses suit your face shape and you are golden.
Printed Button-Up Shirt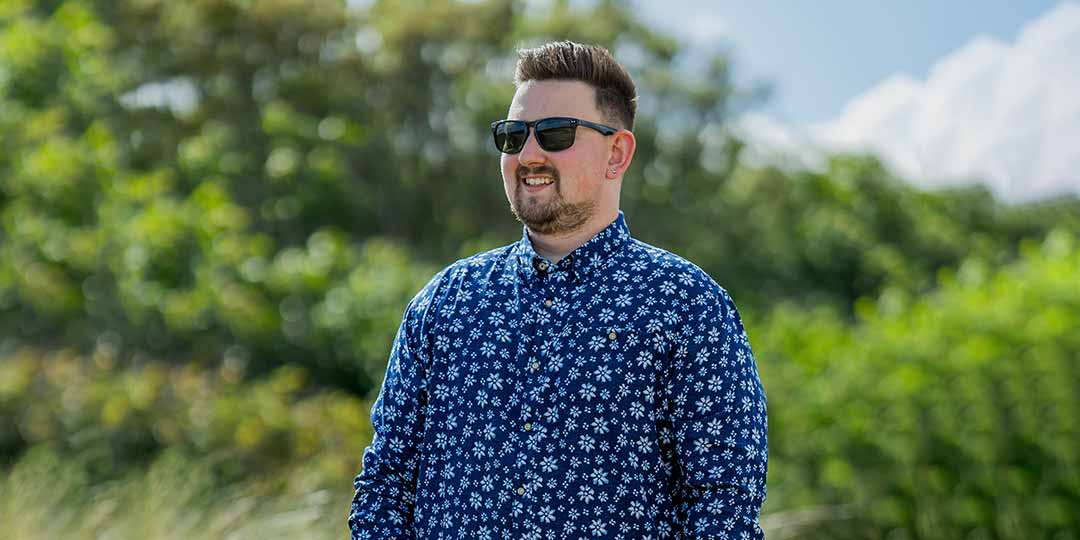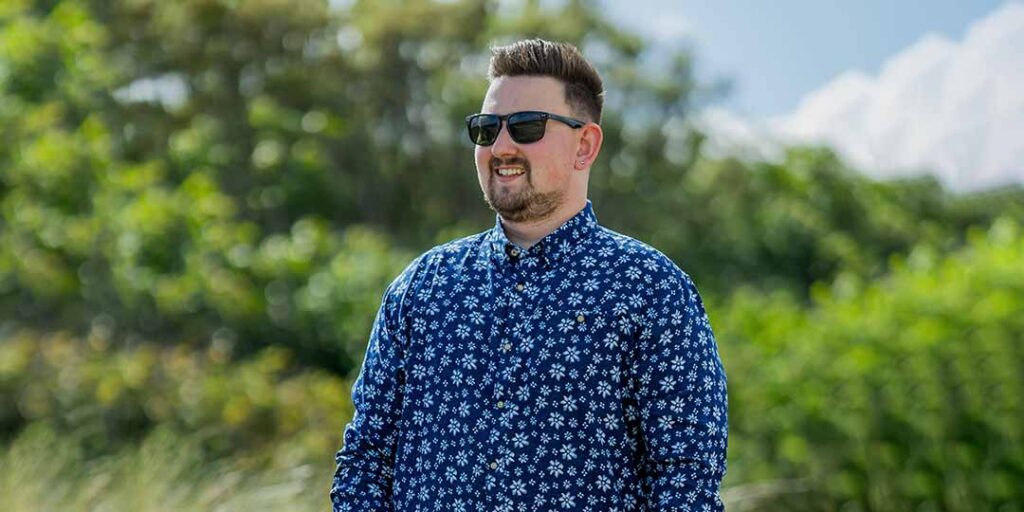 A Printed button-up shirt is an amazing fashion statement piece for men. These shirts are perfect for adding a splash of personality and creativity to your wardrobe. With so many patterns, colors, and prints to choose from, there's something for everyone, from quirky geometric designs to striking florals.
The best part about good statement pieces is that they work interchangeably with the rest of your wardrobe and the same is true for Printed button-up shirts, they are incredibly versatile. Pair them with jeans for a casual day out or dress them up with chinos for a more polished look. They're a great way to showcase your unique style and make a lasting impression. Prices vary a lot, but you can find stylish options within your budget from brands like ASOS, H&M, or Zara.
Denim Jacket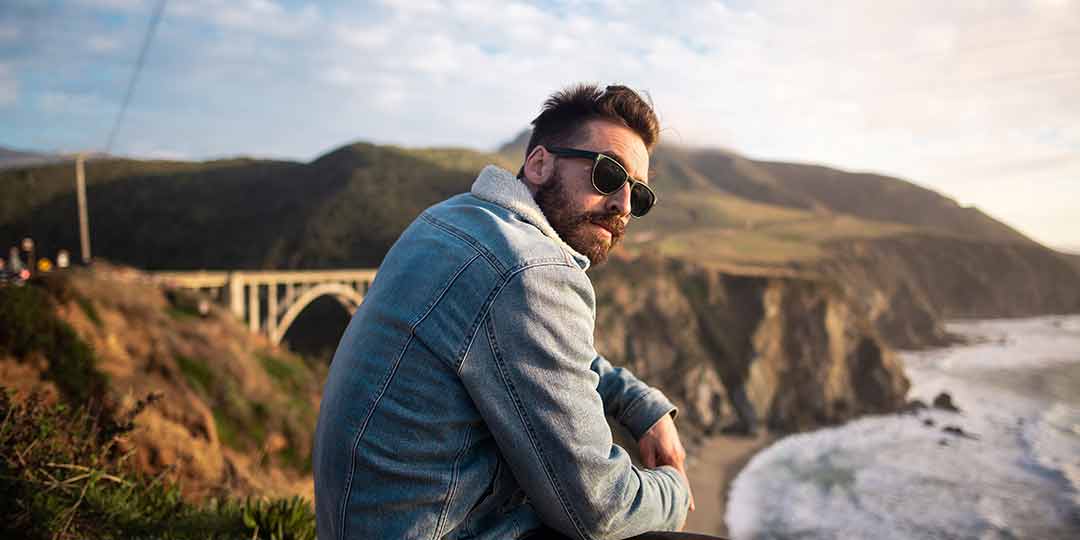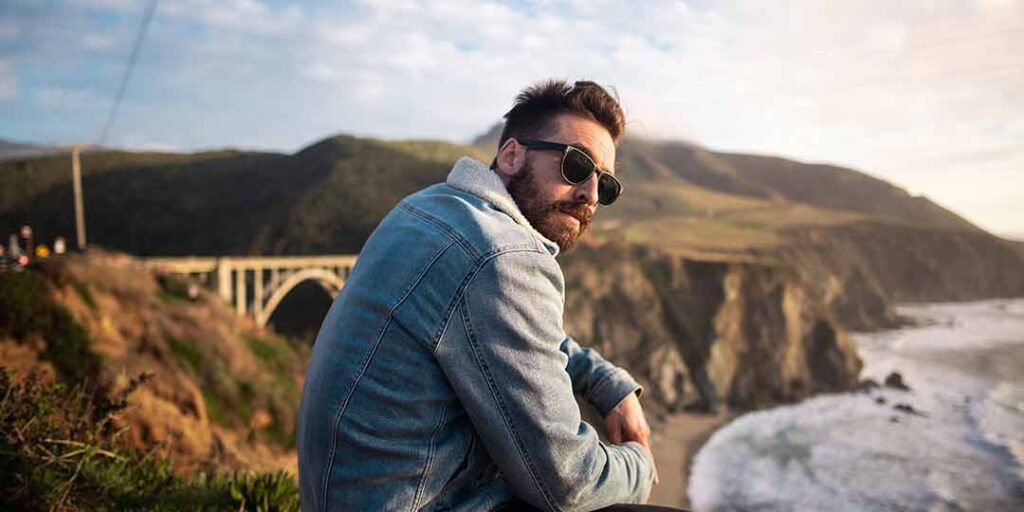 A denim jacket is an absolute game-changer for a man on a tight budget. It's one of those timeless pieces that never go out of style, making it a smart investment to add to your wardrobe. Also, Denim jackets are super versatile and can be dressed up or down, so they work with almost any outfit. Pair it with a simple tee for a casual look, or layer it over a button-up for a more polished vibe.
Plus, denim jackets come in various washes and styles, so you can find one that perfectly fits your personality. And don't forget about the seasons; they transition smoothly from spring to fall, giving you even more value for money. If you think they are going to be expensive, you can look at more affordable brands and discount deals. I assure you, it's not too hard to find a good denim jacket that fits you well for under fifty bucks.
Bold Pair of socks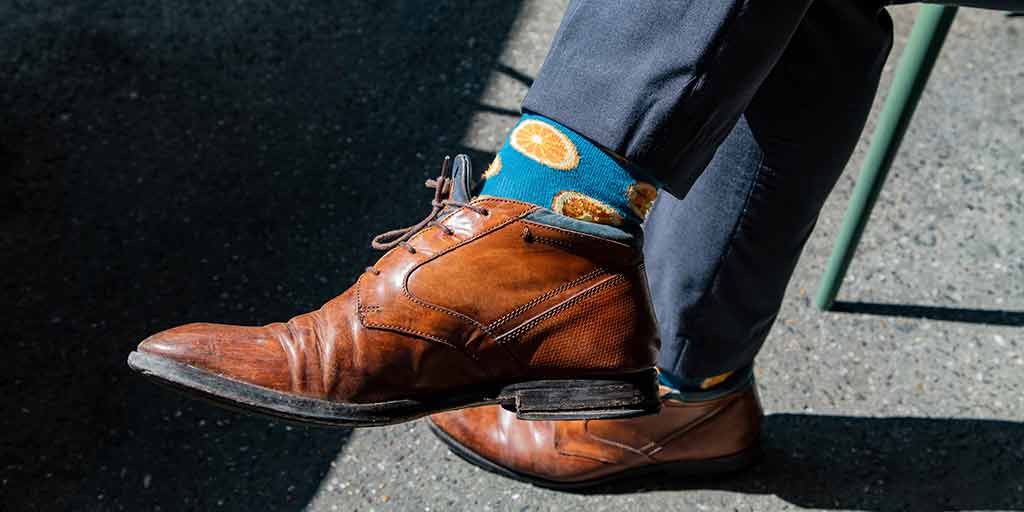 I think a pair of bold socks is such a fun and creative fashion statement piece for men. These eye-catching socks can add an unexpected pop of color and personality to any outfit, especially to your boring formal attire. It's a little surprise for when you sit down or cross your legs. With countless patterns, colors, and themes available, there's a pair to match every mood and style preference.
Bold socks can even showcase your hobbies or interests! What I like about bold socks is the subtle statement they make without going over the top. So go ahead, experiment with vibrant socks, and add a playful twist to your wardrobe, all while keeping your feet warm and cozy.
A Unique Scarf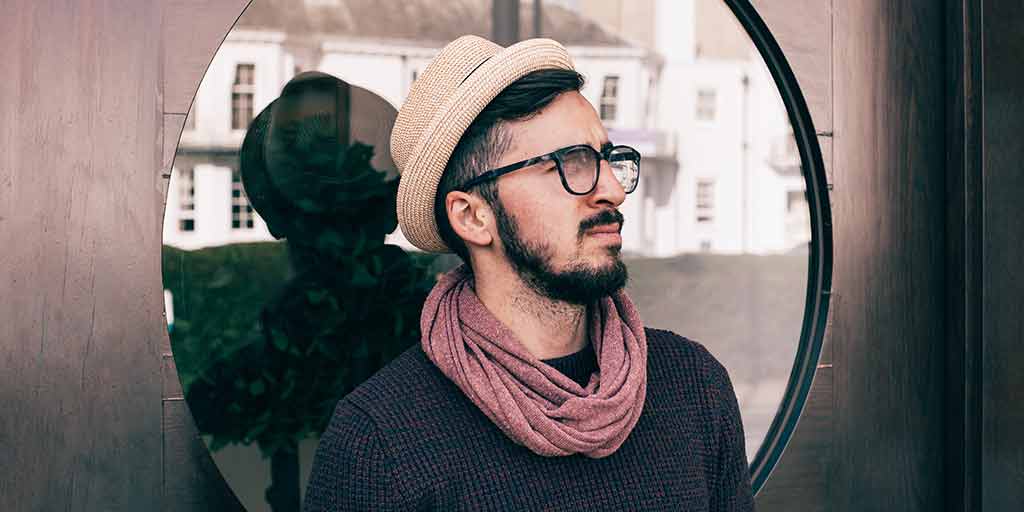 A scarf is such a fabulous fashion statement piece for men. Not only does it keep you warm and cozy during those chilly days, but it also adds an extra touch of style to your outfit. Scarves come in so many colors, patterns, and materials that you can easily find one to reflect your personality and taste.
They're incredibly versatile as well, Dress up a simple outfit with a bold-patterned scarf or add elegance to your formal attire with a luxurious silk or cashmere piece. Scarves make great conversation starters, too—people just can't resist complimenting a stylish scarf. Most of the scarves are priced well under twenty dollars so they are quite affordable. Honestly, a denim jacket is that affordable go-to fashion statement piece every guy should have in his wardrobe.
FAQs About Statement Pieces
What is a Fashion Statement Piece?
A fashion piece is that special item in your wardrobe that adds a pop of style and personality to your outfit. It's like a secret weapon that helps you stand out and express your unique taste. These pieces can be anything from bold-patterned clothing to eye-catching accessories. The key is to find something that represents your individuality and makes you feel confident while making a statement.
So to Sum it up
Remember that these statement pieces should reflect your style and be versatile enough to be integrated into your current wardrobe. Also, the prices for each of these may vary depending on the brand and retailer you are shopping from so always keep an eye out for sales and discounts to make the most of your budget (that's the best tip I can give you from personal experience).