From fedoras and shoes to watches and suits, even the vintage Sunglasses of Raymond Reddington of The Blacklist never cease to amaze me as to what a style icon he has become over the past 5-6 years.
James Spader plays the character of Raymond Red Reddington, who is a former naval intelligence officer who turned into an international most-wanted criminal in the TV show The Blacklist.
It doesn't even matter if he is holed up in a CIA black site or having lavish dinners in Rome or being imprisoned and auctioned off by the Earl King family, the man knows how to dress up in every situation possible.
Raymond Reddington's sunglasses and Rolex submariner wrist-watches, all of the classic dressing sense add up if you look at his background as a navy officer.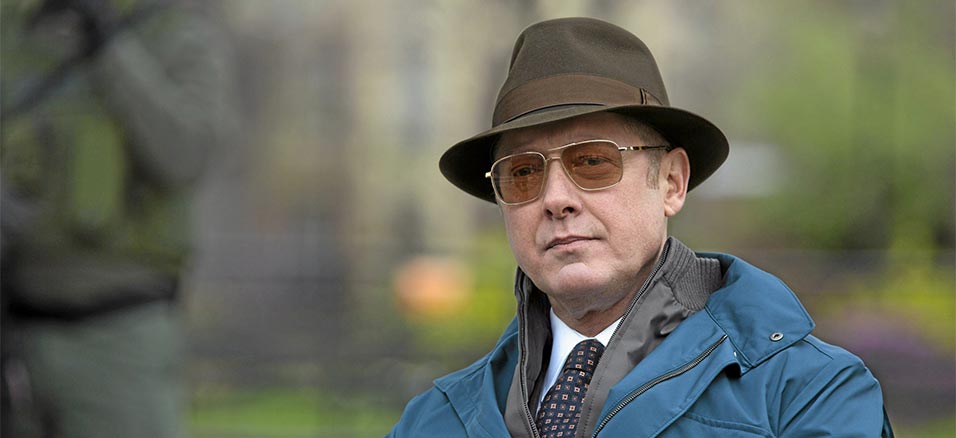 What Sunglasses James Spader Wears on The Blacklist
We will talk in detail about the rest of his wardrobe some other time, but right now we are going to talk about James Spader's rectangular aviator sunglasses he wears in The Blacklist.
Now, there is a lot of speculation online that the sunglasses used in James Spader's wardrobe in The blacklist are Oliver People's Victory 58 Model, but I haven't been able to confirm that 100 percent. there is also the factor that they are mostly out of stock on Amazon and cost around $350, which BTW is a LOT of money for a pair of sunglasses.
So, I've collected a few of the close matches of the glasses Raymond Reddington uses in the show, after some research, and of course, re-watching the blacklist about two dozen times, I've come to realize the basic characteristics of the glasses, and those are listed below.
Gold Plated Frame.
Rectangular-styled aviator frame.
Polarized, cognac-colored lens.
All the rest we feel can be compromised on a little bit. So we have included quite a few options which align with those basics in our list of sunglasses.
Ray-Ban Chromance Aviator Sunglasses
Ray-Ban has a good reputation for its sunglasses, solid build quality, and classic designs. The same can be said about these Chromance Aviator sunglasses.

This pair of sunglasses features a gold-colored UV-protected lens and gold plated sleek frame. The lens width of these aviator sunglasses is 59mm, so they are best for larger eye sizes. The style difference from Raymond Reddington's aviators is unnoticeable if there is even a difference at all.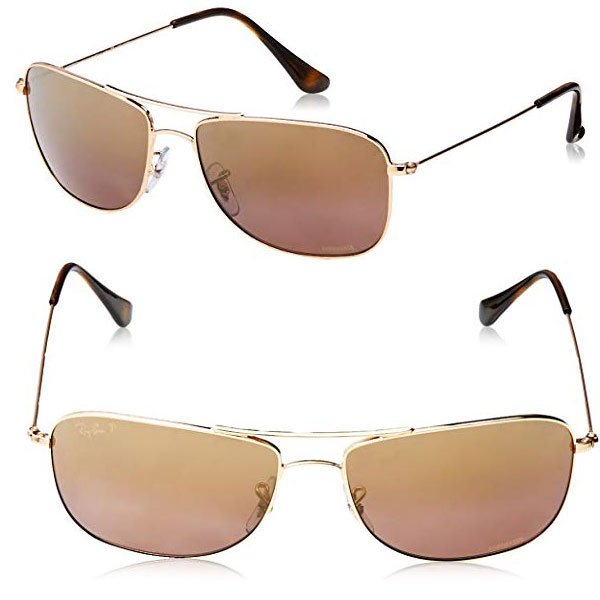 LotFancy Polarized Aviator Sunglasses
After Ray-ban, these are the best bet because of the bang for the buck these provide at the price of around 20 dollars.

These LotFancy aviator-style sunglasses look exactly like the ones James Spader wears in the Blacklist, yet come with such a low price tag.

Gold plated metal frame and polarized brown lens make these perfect contenders for this list. And with the lens width of 61mm, these are perfect for bigger face frame. Highly recommended.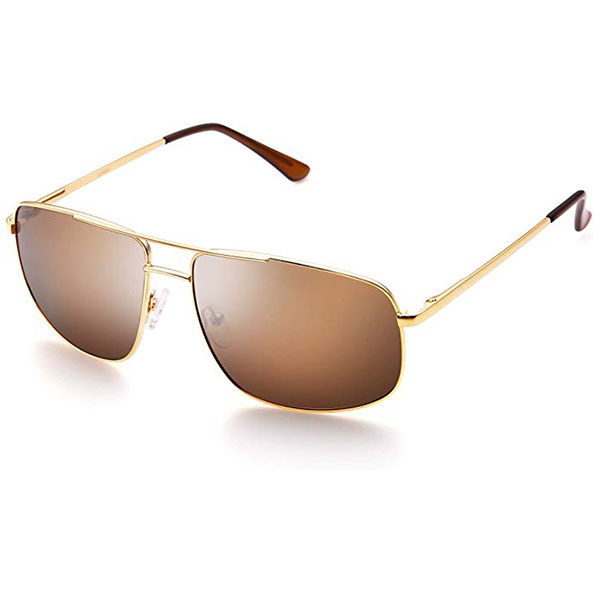 Oliver Peoples Victory LA
These are most probably the EXACT pair of sunglasses Raymond Reddington wears in the show. They look the same, gold plated frames and cognac-colored lenses.

The lenses are anti-reflective but non-polarized and the width of the lenses is 54mm.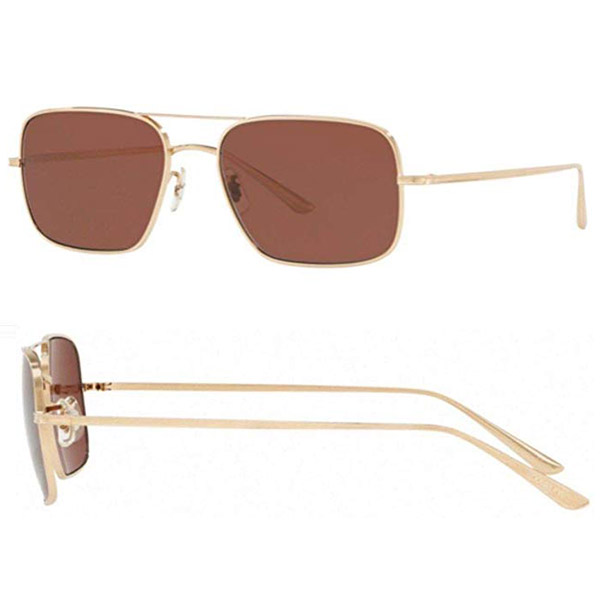 So As I already mentioned that there is no possible way to hunt down the EXACT pair of vintage aviators James Spader wears on The Blacklist but the options I shared are the best you can buy. I've also noticed that Raymond Red Reddington doesn't stick with one particular pair of glasses throughout these past 6 seasons of the show.