Few can rival the impact of the sunglasses worn by Tom Cruise in the legendary 1986 film Top Gun when it comes to iconic movie accessories. Maverick not only turned heads with his impressive aerial stunts but also with his bold sense of style. The Sunglasses that became synonymous with Maverick's cool and confident persona are as iconic as the character himself.
In this post, we'll talk about the aviator sunglasses that defined a generation: the type, brand, and features that made them a must-have fashion accessory.
So What Sunglasses Does Tom Cruise Wear in Top Gun: Maverick?
To answer the question, the particular model of aviator sunglasses Tom Cruise wears in Both the Top Gun movies as Maverick are RAY-BAN RB3025 Classic Aviator sunglasses in gold color. Now there are several reasons you might want to buy these sunglasses.
For one, they embody a timeless, classic aviator design that complements various outfits, adding sophistication and style to your personality. Also, the association with Tom Cruise's character, Maverick, evokes feelings of confidence and coolness, making them a bold fashion statement.
Additionally, their high-quality materials and lenses ensure durability and excellent eye protection. Ultimately, these sunglasses are both a nostalgic tribute to an iconic film and a versatile functional accessory.
One caveat for most people is that these are expensive and even if you have the money to shell out to buy the sunglasses Maverick wears, there is another problem.
These sunglasses have been out of stock ever since the marketing of Top Gun: Maverick started and especially after the movie was released in the cinemas. If you can afford them and can find them in stock on Amazon or Rayban's site, you just hit the jackpot. But if you aren't able to find these in stock or want a more affordable alternative, you are in luck because I am going to share some of those affordable options that look identical to the ones Maverick wears.
Affordable alternative to the Aviator sunglasses Maverick wears in Top Gun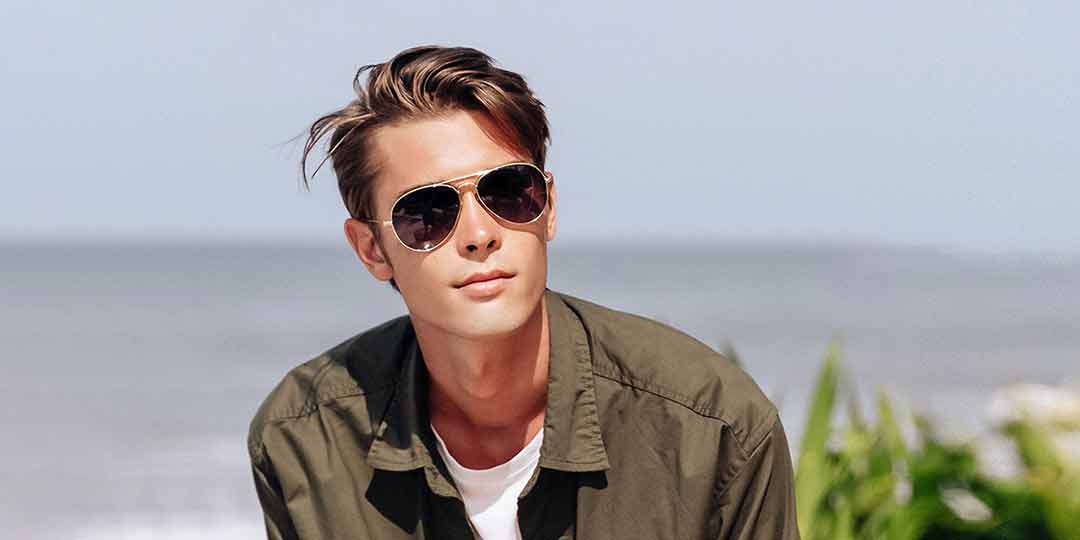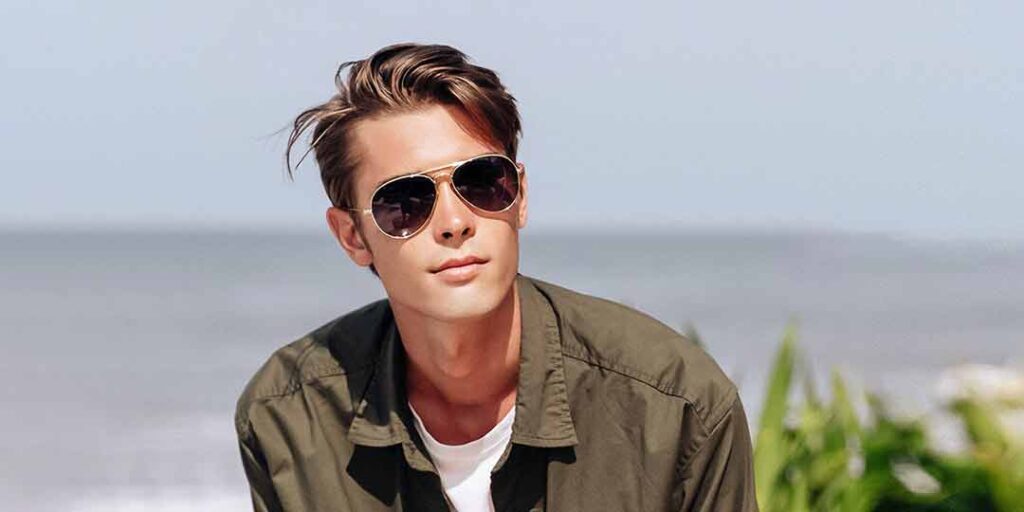 SOJOS Classic Aviator Polarized Sunglasses are a very good and affordable alternative to the Ray-Bans that Tom Cruise wears. These sunglasses mimic the classic aviator design and offer various lens color options at a budget-friendly price point. The stainless steel frame is gold colored just like the Ray-Bans and While they might not be as high-end as the Ray-Ban Aviators, zeroUV sunglasses certainly provide style, UV protection, and a lightweight, comfortable fit for those seeking the iconic Top Gun look without breaking the bank.
These sunglasses are available in both green and brown colored lenses, among other options, to which I say: It's always good to have options. Or you can decide to completely ditch the lenses and go with prescription lenses later on with this frame if you want to go that route and you'd have spent under 50 dollars in total.
The iconic sunglasses worn by Tom Cruise in Top Gun have left a lasting mark on pop culture and fashion. Their timeless design and connection to Maverick's confident persona make them a coveted accessory. While Ray-Ban Aviators are the original choice, affordable alternatives like SOJOS Classic Aviator Polarized Sunglasses provide a budget-friendly option to capture the essence of the Top Gun style, allowing you to channel your inner Maverick.