You might be watching this show for the thrill and action but you've gotta admit that the Wardrobe action of Jeffrey Donovan is pretty sweet too, especially the instantly recognizable glasses Michael Weston wears on Burn Notice. The Sunglasses are very similar in design to what James Spader wears on The Blacklist.
Oliver People's Victory Squared Aviators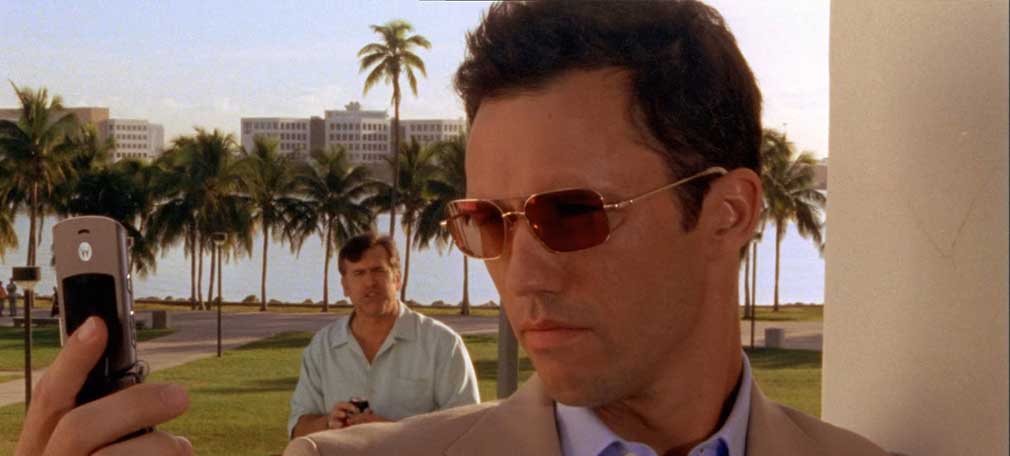 The actual sunglasses worn by Michael Weston in Burn Notice are Oliver people's 'victory' sunglasses. These are square aviator-style sunglasses that shouldn't come as a surprise as Michael plays a burned spy on the show.
These sunglasses feature a double bridge and 55 mm polarized lenses on a metal frame and cognac tint on the lenses themselves. Oliver peoples make top-quality sunglasses so it should be a no-brainer for someone trying to pull off a Michael Weston look and can pay a hefty price tag as these cost around 250-300 US Dollars on a good day.
ATTCL Polarized Sunglasses for Men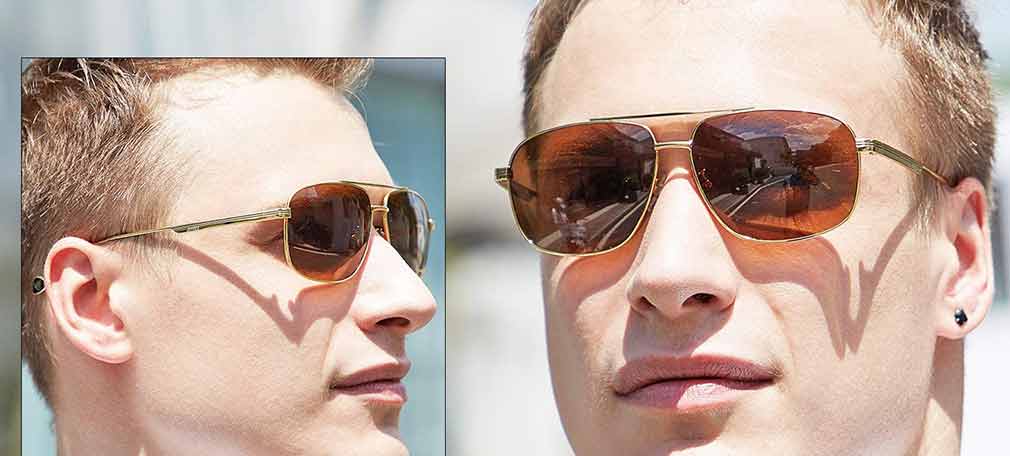 These polarized sunglasses by ATTCL are a very common type of sunglasses that resemble the ones that Michael is using in most of the scenes in Burn Notice. These sunglasses are of high quality with a metal frame and composite lens. You can find these at a very affordable price.
The advantage of choosing these sunglasses is that you get UV polar-protected coating on the glass, which saves your eyes from any pressure or strain. The metal frame on these sunglasses is non-allergic. With its smooth line design, you won't feel irritated while wearing these sunglasses. The glass has a brown shade that can complement your dressing at any point, also it can be helpful to enhance your personality & compliment your dressing sense.
The lens height on these sunglasses is 50 millimeters, and the length width is 62 millimeters which makes it an ideal choice for most people to easily pull off the look.
Ray-Ban Men's Rb3560 The Colonel Square Sunglasses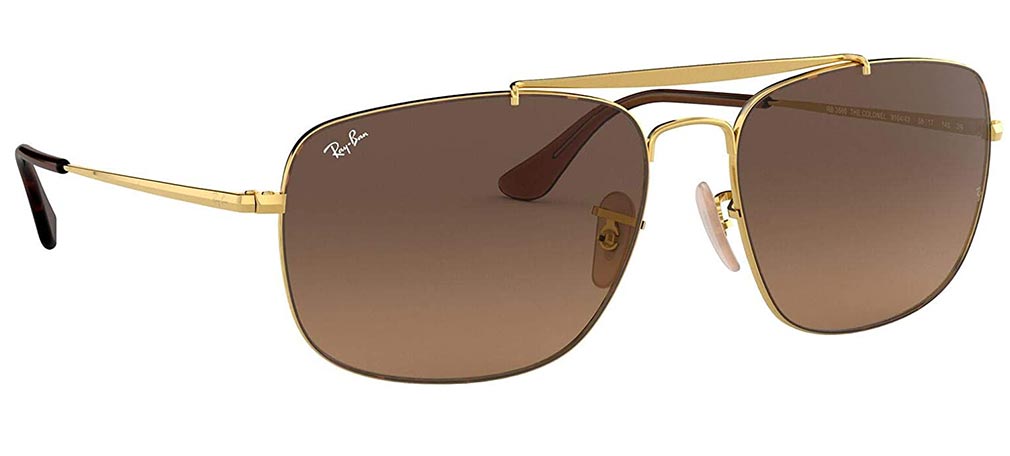 The Colonel Sunglasses by Ray-Ban is also one of the glasses types that are almost identical to the ones that Michael Weston wears in Burn Notice. The RB3560 includes a metal frame with a flat double bridge and temple design to give you a sleek and modern look with its classic style.
These are unisex sunglasses and they come in a number of frame colors and lens treatments, including gradient and solid lenses. This product has UV-protection-coated lenses to protect your eyes from UV radiation.
These sunglasses are high-quality, as you would expect from a reputable brand like RayBan, having metal frames and crystal lenses giving you a very smart and timeless look. These glasses are non-polarized and have that cognac tint.
The lens height of these sunglasses is 44.2 millimeters, and the length width is 58 millimeters which makes them suitable to be used by people having a sharp face because both of the lenses can sit well on such face shape. However, you might find the price a bit on the higher side but these sunglasses are worth paying for such a classic style and quality.
Jim Halo Retro Square Aviator Sunglasses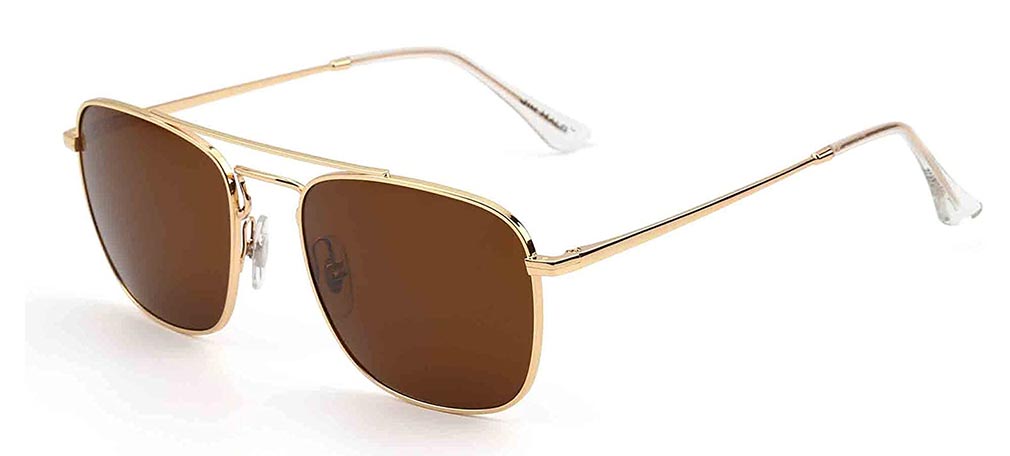 Retro Square Aviator Sunglasses are also similar to the ones worn in Burn Notice. These sunglasses have high-quality lenses which are scratch-resistant and have a layered coating for eye protection. These Retro Square Aviator Sunglasses comes at a very economical price as compared to the very high-end options on this list.
These glasses are also made of a metal frame with adjustable skin-friendly nose pads to sit on. These sunglasses have the only drawback of being non-polarized but you can still use these glasses for most occasions to stand out amongst the others and with a little more money, get the lenses replaced with Polarized ones if that's what you want in a low budget.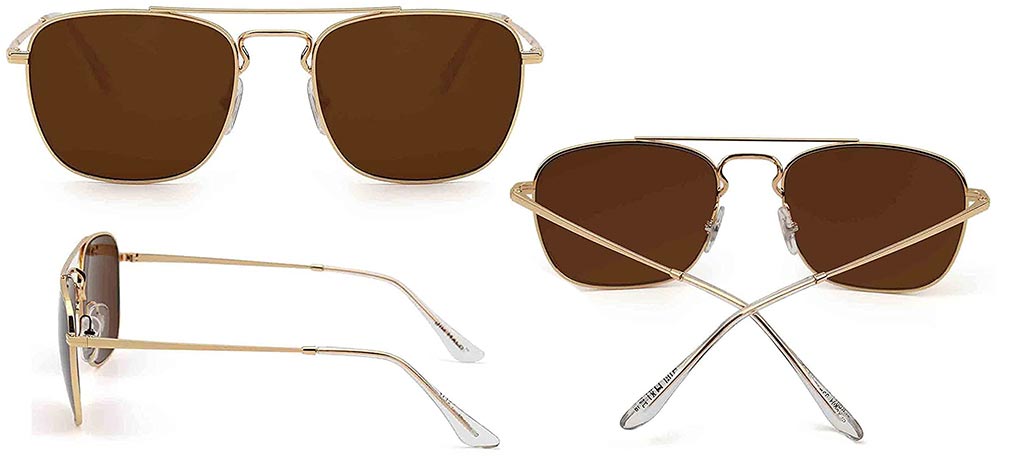 The lens height of these glasses is 45 millimeters and a bridge with 22 millimeters along with a lens width of 54 millimeters. These glasses can be your ideal choice if you want to look a bit different at any event.
Another benefit of using these sunglasses is that they come with a UV 400 glass lens, and the temple tips are made of skin-friendly acetate which won't hurt or damage your skin if you are allergic to the cheap stuff. These Retro square aviator sunglasses are a good deal in this price range.
The Fresh Retro Metal Frame Polarized Sunglasses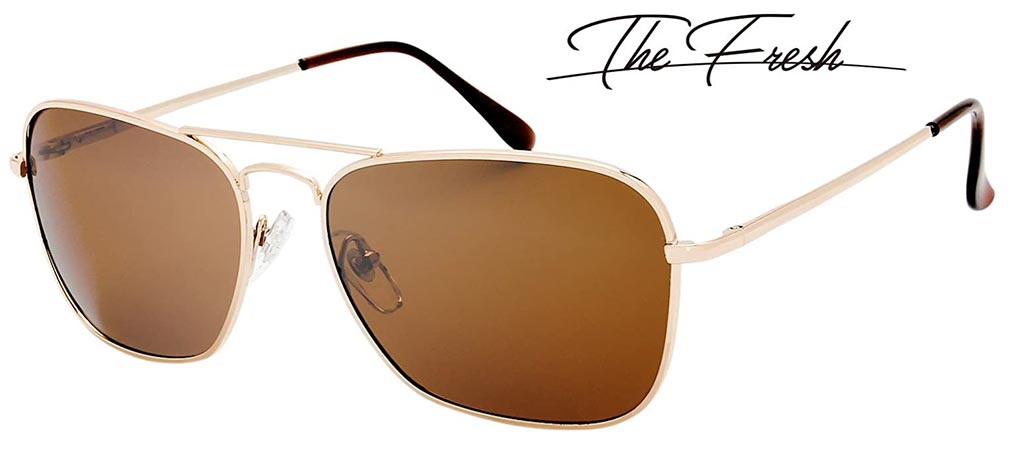 The Fresh Classic Retro is the one with the lowest price among all the sunglasses which are identical to the one Michael Weston wears in Burn Notice. These sunglasses have non-reflective lenses, and the metal frame of these sunglasses makes them a very sturdy and durable option.
These Sunglasses come with UV protection along with the choice of multiple lenses & frame colors.
With UV 400 protection, these glasses can help reduce glare and block sunlight easily. The lightweight design and sturdy build of these classic sunglasses make them a better option over the others for users who are mostly driving, fishing, or jogging, which makes them one of the good options as value for money among other sunglasses.
All in all, go for the Oliver People's Victory Sunglasses if you don't have a budget restraint and you'll be satisfied with the look and feel and the sturdy quality of materials used, not to mention the brand reputation. If you are low on budget and want to rock the Michael Weston Burn notice look, the other more affordable options we mentioned are great as well.